Bookkeeping!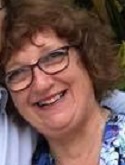 Don't you just love it? Especially if you are using the dining room table!
For a small business it can be a huge time waster and a source of much frustration.
 As a local Adelaide bookkeeping firm, and we can save you time and money on your bookkeeping.
Unfortunately bookkeeping and accounting has to be done, and maybe you just need someone to help set up your books or to check them once in a while.
We can do that for you at reasonable rates and WE ARE MOBILE – We can come to you.

If neccessary we can do all your bookkeeping for you – or train you to use MYOB and offer support until you are confident to do your own books.
We can set up your bookkeeping programme so you can do the data entry, and we check for mistakes before you to send it to your accountant.
You don't need to pay your tax accountant big dollars for basic bookkeeping or data entry.
We  do as much or as little as you need so you can get back to your real work.
At Pene's bookkeeping Services we offer:
 Accredited BAS Agent – BAS Preparation & Lodgement –
 Accounts Payable and Receivable – Invoicing – Debt Collection
 Bank Reconcilation – Cash Flow Management Reports
 Budgets – Profit / Loss Reports – All General Ledger Reports
 Job Costings – Stock Control