MYOB says:
"Our easy accounting software lets you manage your invoicing, expenses, GST and inventory all in the one place. So you can keep your business in shape and have more time to focus on what you do best (whatever that might be)."
MYOB bookkeeping program is the easy way to do small business bookkeeping.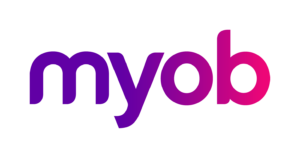 Once MYOB is set up correctly it's easy to do the basic bookkeeping yourself.
At Pene's Bookkeeping Services we can configure and set up MYOB for you- whether you have a small business, a large company or if you're a sole trader.  We can help you decide how much of the bookkeeping you want to do yourself.  Maybe you only want the BAS statement or a monthly reconciliation.  Or we can do the whole lot for you.
We offer affordable bookkeeping services for small business, sole traders, partnerships and companies. If you just need a few hours help with your bookkeeping, maybe some support with MYOB, Quicken or Xero Accounting, or even  full bookkeeping services – on or off site.
Contact Pene's Bookkeeping Services Adelaide for advice to help you decide if MYOB  is best for your small business.