Quicken Bookkeeping
A financial management programme for small business that not only has standard financial  functions such as bill sorting, investments,  expense reports, it allows you to  pay bills online, budget your funds, calculate profits and loses, and have reminders set for bills to be paid.  Quicken is available for  Windows and Macintosh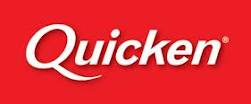 operating systems.
Quicken bookkeeping program is the easy way to do small business bookkeeping. Set up Quicken correctly and it's easy to do the basic bookkeeping yourself.
At Pene's Bookkeeping Services we can configure and set up Quicken for you- whether you have a small business, a large company or if you're a sole trader.  We can help you decide how much of the bookkeeping you want to do yourself.  Maybe you only want the BAS statement or a monthly reconciliation.  Or we can do the whole lot for you.
We offer affordable bookkeeping services for small business, sole traders, partnerships and companies. If you just need a few hours help with your bookkeeping, maybe some support with Quicken, MYOB or Arrow Accounting, or even  full bookkeeping services – on or off site.
Contact Pene's Bookkeeping Adelaide for advice to help you decide whether Quicken  is best suited for your business.
You can read more about Quicken here